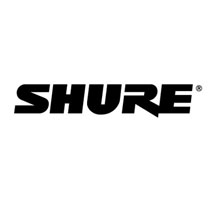 Are the top in-ear headphones going to get even better?
Shure announced at CES 2010 back in January two new models of their high end in-ear headphones.
These new headphones are the Shure SE425, replacement of the Shure SE420, and the new flagship model Shure SE535, replacement of the glorious Shure SE530.
The new Shure SE535 sell for an MSRP of $549.99, while the SE425 go for $399.99. Both can be bought for a a lower street price though.
Click here to buy now the Shure SE535, or here to buy the SE425.
So, what's new in these new jewels?
The main new feature is detachable cables. Yes. The main complaint we had expressed in our review of the Shure SE530 was cables. The Shure SE530 have a modular cable system that ends up being clumsy. Most importantly the SE530 cable does not appear to be super resistant as one would expect from a high end set of headphones of this class. There have been cases of users where their SE530 cables started to break, at the point of connection with the earbuds, after a few years of intense daily use.


Considering the price point of these headphones, a solution was needed. That's why Shure decided to fix the problem by making the cables detachable, and thus replaceable in case they break.
In addition, the new Shure SE535 and SE425 come in a selection of two colors. Either "Bronze" or "Clear" for the SE535, and either "Metallic Silver" or "Clear" for the SE425. This is great news for those who loved the sound of the SE530, but wanted to have a bit more choice in the visual style department.
Sound wise these headphones are very similar to their older counterparts. Which simply means, especially for the SE535, the same amazing audiophile level sound quality that we've been used to hearing on Shure's high end in-ear headphones.
Stay tuned for our upcoming full review of Shure's top of the line in-ear headphones.
Where to buy
Buy the new Shure SE535 here, and the SE425 here.