Welcome to iPhone Headphones Review! I'm excited to help you learn more about the magical world of headphones available for your iPhone and iPod.
My Background
My name is Marco, and I am the editor of iPhone Headphones Review. I've been experimenting with shaping the "best headphones experience" since when I was a kid. I used to turn my bedroom into a huge music box, with speakers on the wall and volume all the way up. My mom knew better though...before loosing her last bit of sanity she soon gifted me a nice of nice AKG headphones: "here, you either wear this, or I'll unplug electricity from your bedroom". At first I took that as mean punishment. Then I tried the new device...wow. I was hooked. What a sense of immersion. How clear was the music. I realized that, in a way, my speakers on the wall were simply a very rudimentary pair of headphones. This was so much better!
Growing up on my way from a violin playing kid, where I developed my feeling with music, to getting my PhD in Electronic Engineering, hedphones on my ears have been a constant factor. I owned several audio players, from an old Sony Walkman tape portable player, to a few iPods, and am now a proud owner of an iPhone. As both a technology professional and enthusiast, I've developed a special taste for these little tech jewels, headphones, I've owned so many...a constant companion that I always have with me, either for listening to music or for taking calls.
How iPhone Headphones Review Can Help You
My goal is to help you find the right pair of headphones for your iPhone or iPod. I want to share my experiences and preferences about headphones, so that you can take an informed decision on which headphones are going to be best for you. I hope that my experience will help you enjoy music from your iPhone or iPod as best as possible.
I am going to concentrate specifically on headphones that are suitable for the iPhone and for the iPod. My advice will be specifically focussed on those headphones that I feel are great for the iPhone lifestyle.
As awesome as the iPhone and iPod are, the default headphones that come in the box are not very good. If you are into listening music just a bit, a new pair of headphones is a must. It's the best bang for the buck you can have and can make a world difference. This is why this website was born: to spread this information and let you know how much you are going to miss in your headphones music listening experience, if you don't upgrade your headphones from the standard iPhone or iPod set.
Make no mistake. Headphones are a very personal kind of tech gadget. Two owners of the same pair headphones will rarely have the same opinion on them. This is probably because headphones are a very intimate item, and even minor characteristics can become very important in determining the overall listening experience. You should consider the reviews on this website as a general guide for deciding which are the headphones that you are going to buy, but they should be weighted also with your own personal preferences. We will try to address this by concentrating the reviews more on the headphones sound and feel characteristics, than just on tech specifications, so that you can match the review content with your own personal preferences, to determine the headphones that are best for you.
If you are interested in discovering the headphones we rated best, you are welcome to visit our best headphones section. We also feature a compare grid, that shows side by side the features of the headphones that we rated best.
Partner Affiliations
Here are some models of headphones that we highly recommend, for the best audio experience on the iPhone and the iPod.
Shure SE530 Sound Isolating Earphones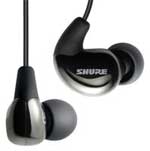 Klipsch IMAGE S4 In-Ear Enhanced Bass Noise-Isolating Headphones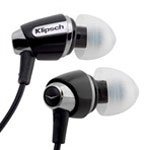 Contacting Us
If you need help on finding out which are the right headphones for you, and for your iPhone, or if you just have questions about this website, we will be happy to help you. Don't hesitate to contact us online.
Physical Address
Via Pier Capponi,
50132 Florence,
Italy
View larger map
Legal
Privacy Policy - we respect your privacy
Disclosure Policy