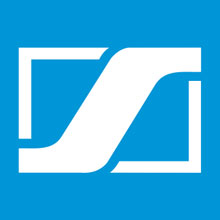 An Apple (iPhone) a day keeps the doctor away...and Sennheiser had been missing in action for way too long in the game of Apple friendly headphones.
This time it really looks like they decided to fix the issue for good, by releasing not one, not two...but seven (7!) new Apple friendly headphones.
Each of the headphones in this army is actually the repurposing of an already existing model in Sennheiser product line, by adding the famous official Apple 3 button remote.
This small cable remote includes a mic, volume up/down buttons, and track play/pause/skip buttons. It allows to answer phone calls while pausing audio playback, and it is capable to fully take advantage of the latest iPhone and iPod playback related features such as VoiceOver and VoiceControl.
Read More »