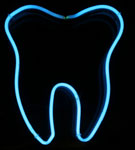 A Bluetooth headset or headphone can be extremely nice to have for day to day use. No more wires floating around. Just turn it on, and start listening to music, or take a call.
Popular Bluetooth headphones, such as the Motorola MOTOROKR S9 or the Etymotic Ety8 are great, and will connect easily to your iPhone, setting you free from wires!
However before being able to use a Bluetooth headphone or headset with your iPhone, it needs to be "paired" with it. This is an operation that needs to be done only once. After the iPhone and headset are setup for pairing, you'll be able to use it just by turning it on.
Pairing your iPhone to a Bluetooth headset is very simple. Just follow these quick easy steps:
Turn on your iPhone's Bluetooth setting. Go to iPhone Settings, General, Bluetooh, and flip the "Bluetooth" switch to "on". The iPhone will enter Device Searching mode and list all devices it can find under "Devices", right below the Bluetooth Switch.
Activate Pairing Mode on your headset. You will have to refer to your headset manual for this, as every headset has its own way to be set into Pairing Mode. Many headsets enter Pairing Mode simply when they are turned on for the first time. Others need a certain combination of buttons on the headset to be pressed. Usually during pairing, the headset will have a blinking LED somewhere.
Your iPhone will now show your headset name listed under Devices, in the Bluetooth panel.
Tap the headset name in the list. The iPhone should ask for the headset PIN. If you haven't modified the headset PIN, you should look for the factory default PIN in the headset manual. Enter the PIN into your iPhone.
Your iPhone is now paired to your headset. Just take a call or listen to music, normally, and iPhone audio will go wirelessly through your headset.
More Info
Bookmark the permalink to this guide here.
Looking for more information on iPhone headphones? Be sure to subscribe to our blog! Click here for the feed.
Looking for Headphones?